(This is a continuation of an earlier blog post: Hair and Skin Care Tips from Around the World.)
Skin care is made up of four parts: cleansing, moisturizing, protecting, and decorating.
Cleansing. Each morning and night, cleanse the skin. To avoid transferring unhealthy elements from your hands to your face, wash your hands repeatedly until the soap bubbles appear white. Rinse thoroughly. Then, wash your face and neck with a product of your choice, using your hands or a clean, white cotton washcloth. After washing, gently pat your skin dry with a clean, white cotton cloth.
Nian Zhao of Happy Feet and Hand Spa said that her mother uses rice water (the water left from rinsing rice) to wash her face, a custom common in China.
The final step in cleansing is toning. Put a small amount of toner on a cotton pad. Then use upward motions over the face and neck to remove any remaining residue. Discard the cotton pad.
French women, who are known for their attention to beauty, recommend having a professional facial at the change of each season.
Becky McCarty, a licensed aesthetician at Lotus Skin Care Studio, says that regular facials will deeply clean and moisturize the skin to maintain its natural beauty.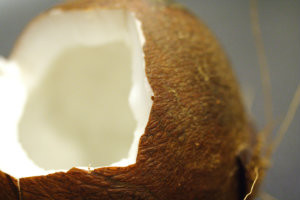 Moisturizing and protecting. A variety of products are available for moisturizing. Robert Marikawa Davis says, "Coconut oil is amazing in its qualities. Used as a lotion, it increases elastin of the skin and reduces wrinkles." Phoenix at Spirited You loves using coconut oil instead of soap to bathe her body. Since coconut oil is solid at room temperature, she puts some in a small plastic bottle with a screw top and tosses it into the bathtub before showering or bathing. The heat from the water liquefies enough oil by the time she is ready to cleanse and moisturize her skin. This leaves the skin soft and supple. Jeanette Knittel, owner of Alvoru, has very sensitive skin and enjoys using argon oil from Morocco on her body.
Sensitive eye areas may require specially designed moisturizers. Apply eye creams with the ring finger, moving toward the center of the face from the edges. During the day, use moisturizers with sunscreen. At night, use a richer cream. Nurturing serums and neck creams are also available. Layering moisturizing products can promote youthful-looking skin for your unique skin type. Feel free to experiment with combinations of products and techniques.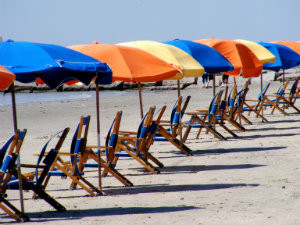 Avoiding and reducing wrinkles. The sun wreaks havoc on skin, adding years. Use sunscreen as well as moisturizers and foundation with sunscreen. Stay out of the sun between 10 a.m. and 2 p.m. (adjust for daylight savings time). Use broad-brimmed hats and sunglasses that block sunlight from all sides. Flat-brim hats stay on better in the wind. Wearing gloves when driving can slow aging on your hands.
When touching your face, move up whenever possible. Gravity needs no help to create sagging. Avoid rubbing your eyes. Use eye drops in the case of dryness.
While traveling in Thailand, I met a beautiful young woman who had the habit of raising her eyes and keeping them in that position for a prolonged period when she was talking. She had deep lines across her brow! To eliminate unwanted wrinkles, try this. After washing and toning (and before moisturizing), place some high quality cellophane tape over a wrinkle (avoiding sensitive eye areas). Press gently until the tape is smooth. Leave the tape on as long as possible, removing immediately if it becomes irritating. In addition to reducing or removing wrinkles, this will adjust wrinkle-causing facial choreography.
Sensitive skin. If you have sensitive skin, determine if a product is suitable before using it. Place a dab of product on the inside of the forearm. Cover it with a small round Band-Aid and keep the area dry for 24 hours. After removing the Band-Aid, examine the skin. If it is smooth, the product will probably be suitable for you. If it is bumpy or irritated, do not use it.
Decorating. If you choose, use a foundation and fix it with powder. Blushes, eye colors, and lipsticks can enhance any face.
Japanese women, long known for their beautiful skin, carry a clean, white cotton cloth to wipe perspiration, especially during the summer. Flour cloth or a clean white wash cloth will serve this purpose. Avoid touching your skin with your hands. Think where they have been – door knobs, shaking hands, restroom doors … and more. Keep your skin clean by keeping your hands off!
Stay tuned for the next post: Hair Care Tips for Softer, Smoother Hair.
---
This is the second of a 3 part series on healthy hair and skin care.
Part 1: Hair and Skin Care Tips from Around the World
Part 3: Hair Care Tips for Softer, Smoother Hair
Healthy Habits and Goals for Beautiful Hair and Skin, January 2015, written by Martha Childers, was published in Evolving Magazine.
Hair and Skin Tips from Around the World, written by Martha Childers
---
---
Please note, a version of this article was published in Evolving Magazine, January 2015. Portions of this article also appear in the West Plaza Neighborhood Association Newsletter.
---