Questions? Ask Martha.
Call: 816.892.0803 or Email:
Martha@ChildersCounselingService.com
Fax: 888.965.4024
Make an Appointment Today.
Martha Childers, EdS, LPC, LCPC
Conveniently located in the heart of the historic Country Club Plaza.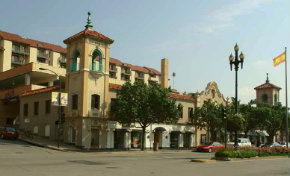 New Clients
After we have made an appointment, you will receive an email with information confirming the appointment, intake forms to complete before the session, and directions to the office or to dial in for a teletherapy appointment.
If you do not receive the email or if you have any questions or concerns, please contact me at 816.892.0803 or via email at Martha@ChildersCounselingService.com.
Counseling sessions are 45-50 minutes.
There is a 24 hour cancellation policy. If you need to cancel or reschedule a session, please do so at least 24 hours before your scheduled time. You will be charged the full fee for any missed sessions not cancelled more than 24 hours before the session.
EAPs, Insurance and other Programs
Martha accepts Health Savings Account (HSA) and out-of-network insurance, including Blue Cross Blue Shield of Kansas City (deductibles may apply).
Martha is a provider for some Employee Assistance Plans (EAP). Please check with your employer's EAP plan to ensure she is listed. If the plan does not have her listed, and you would like to see Martha through your EAP, ask them to add her as a provider.