Friendship. You probably know the old saying, you can't pick your family, but you can pick your friends.
Good friends are essential for a happy, healthy life. The qualities I need in a friend include:
kindness
confidentiality
reciprocity
Recently, I met a particularly sensitive teenager who has good friends. When I asked him what qualities his friends have, he immediately said intelligent, kind and easy to talk to. I was impressed that he was aware of these traits at such a young age.
It's helpful to be aware of the qualities we need in a friend.
Close Friendship or Distant?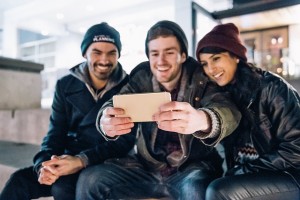 A close friendship takes time and effort to maintain. Most of us need three very close friends. Other people who are more distant friends and acquaintances can still provide many qualities that enrich our lives.
Time, distance, and life changes are among the factors that can alter how much we can be with a friend, so the relationships will shift. These changes can evoke a symphony of feelings in us as friends move away from us and others come closer.
Nurturing and caring for our friendships is important for our well being. Cherish your friends.
---
For more tips on living, check out the rest of my blog or follow me on Facebook, Twitter and LinkedIn.
---
Like this content? Please share it.